services
Services
With 15+ years experience in the media industry we are delighted to offer services for your media enterprise. and combined with high quality standards in all services that we deliver is something you can expect in our joint journey from day one.
services
Product Strategy
You are building a new product or service for your audience maybe just because competition has it, but you did not spend enough time on a proper product strategy? Let´s get in touch to sharpen the value proposition along with a clear go-to-market plan and let´s make sure KPIs are in place to track the success of it periodically.
Media Workflows
You need help in understanding whether your media workflows are fast and flexible enough to adjust at any time to new market demands? You aim to publish a tender where media workflows, functional and non-functional requirements need to be described thoroughly, but you need a helping hand? Let´s do the paperwork together to be crisp and clear in your expressed requirements so you get what you want eventually.
Media Architecture & Technology
You have bottlenecks that you want to eliminate and you want to get your systems tuned or replaced for which you need advice in terms of architecture and technology? You have already chosen to implement a new piece of technology but you wonder how you take full advantage of it? Let me consult you on what´s cutting edge today and how you make use of it effectively.
Custom Development
You bought a new system but there is some hidden potential by integrating it better into your existing workflows by e.g. writing an adapter that brings in the data you need? You have tons of data that you want to make sense out of, but you are lacking a proper visualization tool such as a dashboard or a mobile app?
Trainings and Support
There is some complex technical matter to be broken down into smaller pieces in order to communicate it to end users as part of a training effectively? Your system or workflow documentation is outdated and it needs a revamp or things should be rather moved into a support portal instead? Let´s talk about information management and how you make sure newbies in your organization become productive in a very short time.
How To?
Nothing of the aforementioned services solves the media challenge you have? Maybe you are up for a sparring session to receive an outside view (and opinion) to let you move on in your thinking. Let´s chat.
aboutme
About Us
We had the pleasure to work with numerous international clients in the broadcast and media industry. Probably all of them have gone through plenty of changes, may it be through re-organisation, changes in workflow and habits, embracing technology shifts and more. But despite the interesting challenge of continuous change, what we found most rewarding is a few long-lasting relationships built upon a collaboration of trust, fun and professional attitude.
aboutme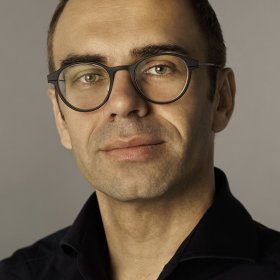 Jochen Bergdolt
Founder and Managing Director
former roles: Senior Solution Architect, Head of Media Asset Management Sales, Director of Product Management, Infrastructure